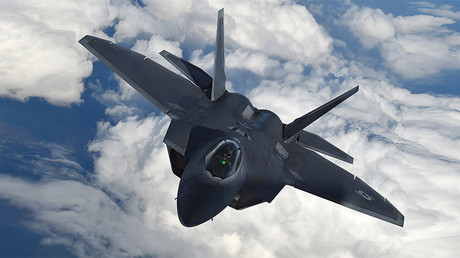 The mounting US debt is likely to grow by another $10 trillion in the next decade, according to estimates contained in the recent budget proposal. Read Full Article at RT.com...
By: RT - Daily news - Tuesday, 13 February
Related Posts
Older News
Tuberculosis troubling India: Crippling debt takes toll Vanguard (Today) - Health crisis is the increasing debt burden on patients with tuberculosis as they try and stick with the treatment, say public health campaigners on Wednesday.The post Tuberculosis troubling India: Crippling...
FAAC disbursements hit N6.41tr in 2017 The Sun News (Yesterday) - …A'Ibom gets highest shares, Osun least Uche Usim, (Abuja); Adewale Sanyaolu The three tiers of government shared a total of N6.418 trillion in 2017 from the Federation Account Allocation Committee (FAAC)....
Panel to identify non-essential posts in govt. departments The Hindu (Yesterday) - Aim is to reduce revenue expenditure; commission to submit report by August...
Foreigners showing faith in Trump by buying up huge amounts of US debt CNBC (Yesterday) - Foreign U.S. debt buyers are as enthused by the Trump agenda as much as domestic equity buyers are....
Alleged drug debt enforcer denied bail Canberra Times (Yesterday) - An alleged standover man accused of threatening to hurt someone while enforcing a $130,000 drug debt was on Tuesday refused bail in the ACT Supreme Court....
Exclusive: GM Offers $2.2 Billion Debt for Equity Swap in Return for Seoul's Support - Sources U.S. News (2 days ago) - By Hyunjoo Jin and Ju-min ParkSEOUL (Reuters) - General Motors has offered to convert debt of around $2.2 billion owed by its ailing South......
Maduro reaches out to Trump on Twitter France 24 (2 days ago) - Venezuela's President Nicolas Maduro took to the US president's favorite medium, Twitter, on Monday to ask him to start a dialogue between the two countries."@RealDonaldTrump campaigned pledging to promote non-interference...
Philippines' Duterte plays down China military facilities in disputed sea Reuters (2 days ago) - MANILA (Reuters) - Philippine President Rodrigo Duterte sought on Monday to allay fears about China's construction of military bases on manmade islands in the South China Sea, saying these were...
Narendra Modi says Maharashtra will soon become India's first trillion dollar economy, lauds Devendra Fadnavis govt's achievements Firstpost (3 days ago) - Narendra Modi on Sunday reiterated that India aspires to, and is moving towards, a $5 trillion economy over the next few years with sustained developmentThe post Narendra Modi says Maharashtra...
FMDQ OTC: Transactions turnover hits N11.71trn in January The Sun News (3 days ago) - Chinwendu Obienyi Transactions in the Fixed Income and Currency (FIC) markets for the month of January 2018 amounted to N11.71 trillion from N11.86 trillion recorded in December 2017, resulting to...