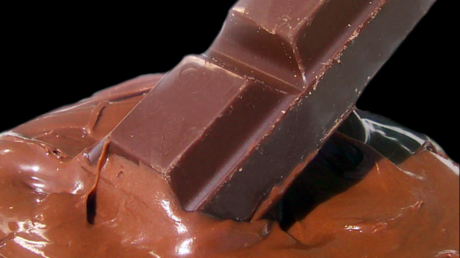 Our love of chocolate goes back 5,300 years, a team of archaeologists have discovered after finding the earliest trace of the tasty treat in artifacts in the Amazon River basin in South America. Read Full Article at RT.com...
By: RT - Daily news - Wednesday, 31 October
Related Posts
In the last 2 hours
Tenea, the lost ancient city built by Trojan prisoners, is located for the first time USA TODAY (Today) - Archaeologists discovered for the first time remnants of the long-lost ancient city of Tenea, Greece's culture ministry said this week.       ...
Older News
Greek archaeologists locate lost ancient city of Tenea Deutsche Welle (Yesterday) - A city thought to be founded by survivors of the Trojan War has been located in Greece. After years of excavations, archeologists have collected tangible evidence of a city that...
Identifying Wildfire Dead: DNA, and Likely Older Methods Too U.S. News (Yesterday) - Authorities doing the somber work of identifying the victims of California's deadliest wildfire are drawing on leading-edge DNA technology, but experts say older scientific techniques and deduction could also come...
Ancient DNA Reveals Yet More Complicated Histories In The Americas Forbes (Yesterday) - Two major new ancient DNA studies reveal an incredibly complex history of the ancestors of Native Americans....
Chocolate wishes come true in St. Lucia Toronto Sun (Yesterday) - What if I told you there was a magical land with emerald blue waters, beautiful crescent shaped beaches at the base of majestic volcanic mountains – and chocolate. Lots and...
Greek authorities say lost ancient city of Tenea located Miami Herald (Yesterday) - Greece's culture ministry says archaeologists have located the first tangible remains of a lost ancient city that, according to tradition, was first settled by Trojan war captives after the Greek...
Older jobless not helped by cutting pay expectations DutchNews.nl (Yesterday) - Despite the economic revival and the mounting shortage of staff in some sectors, the over 50s still find it hard......
Canadian accused of vandalizing ancient Thai wall released with fine: mother CTV News (2 days ago) - A Canadian woman who faced a possible 10-year prison sentence in northern Thailand for spray-painting an ancient wall has been released with a fine, her mother has told CTV News....
Archaeologists discover dozens of cat mummies in an ancient Egyptian tomb National Post (2 days ago) - The artifacts, found in a tomb in a cemetery in what would have been the ancient city of Memphis, are about 6,000 years old...