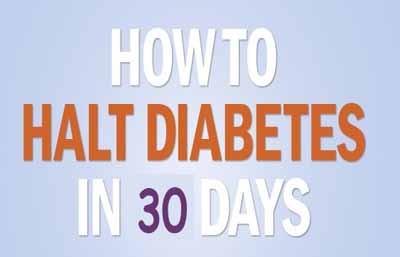 AS part of efforts at reducing the burden of diabetes in Nigeria, Biofem Pharmaceuticals has embarked on free blood glucose screening and awareness exercise for 20,000 residents of Lagos State.

The post Biofem calls for healthy lifestyle against diabetes appeared first on Vanguard News....
By: Vanguard - 4 days ago
Related Posts
Older News
Scanner Allows Early Diagnosis of Diabetic Ulcers VOA (Today) - A 2014 study by the World Health Organization concluded that there are 400 million people around the world living with diabetes. One of the many complications of diabetes is the...
World Diabetes Day: Stemming Mortality Rate From A Silent Killer Leadership Newspapers (Yesterday) - The theme of this year's World Diabetes Day is "Women And Diabetes:Our right to a healthy future. AGBO-PAUL AUGUSTINE takes a look at the csuses, cure and ravages of the...
A widow, her children, and adapting to the winds of change The Globe and Mail (Yesterday) - As she nears retirement, Margarite is seeking to maintain her lifestyle while still leaving a healthy estate to her three children...
Where you live could have an impact on whether you get diabetes Business Insider (Yesterday) - Black people are nearly twice as likely as white people to develop type 2 diabetes. A groundbreaking new study suggests environmental factors may be to blame....
Are You Young and Healthy, But Not Active? It Takes a Toll Cleveland (Yesterday) - A new study further highlights the dangers of a sedentary lifestyle. Young, healthy adults experienced adverse physical changes after cutting back on exercise for just two weeks....
How to eat healthy over the holidays All4Women (Yesterday) - If you want to keep the weight off over the festive season, here are tips to help you eat healthy over the holidays… While many of us look forward to...
New hope for human patients as scientists reverse type 1 diabetes in mice RT - Daily news (2 days ago) - A team of scientists from Boston Children's Hospital have reversed type 1 diabetes in mice, leading to hopes that human sufferers of the autoimmune condition may soon be treated using...
Boy, 11, walks across America to find a cure for Type 1 diabetes Kitchen Daily (2 days ago) - Filed under: News, US, Good NewsOver 4,200 miles — that's how far this 11-year-old boy is willing to walk to raise awareness for Type 1 diabetes.Read more... Permalink | Email this | Linking Blogs | Comments...
Good fats: They're for real, and can be great for you Mashable (2 days ago) - Paid Content by Avocados from MexicoThere was a time in the not-so-distant past when low-fat food items and diets were all the rageMany people had begun to believe that fat...
Americans Must Change Our Unhealthy Lifestyles to Combat Type 2 Diabetes U.S. News (2 days ago) - America is facing a Type 2 diabetes epidemic stemming from lack of exercise and poor diet....