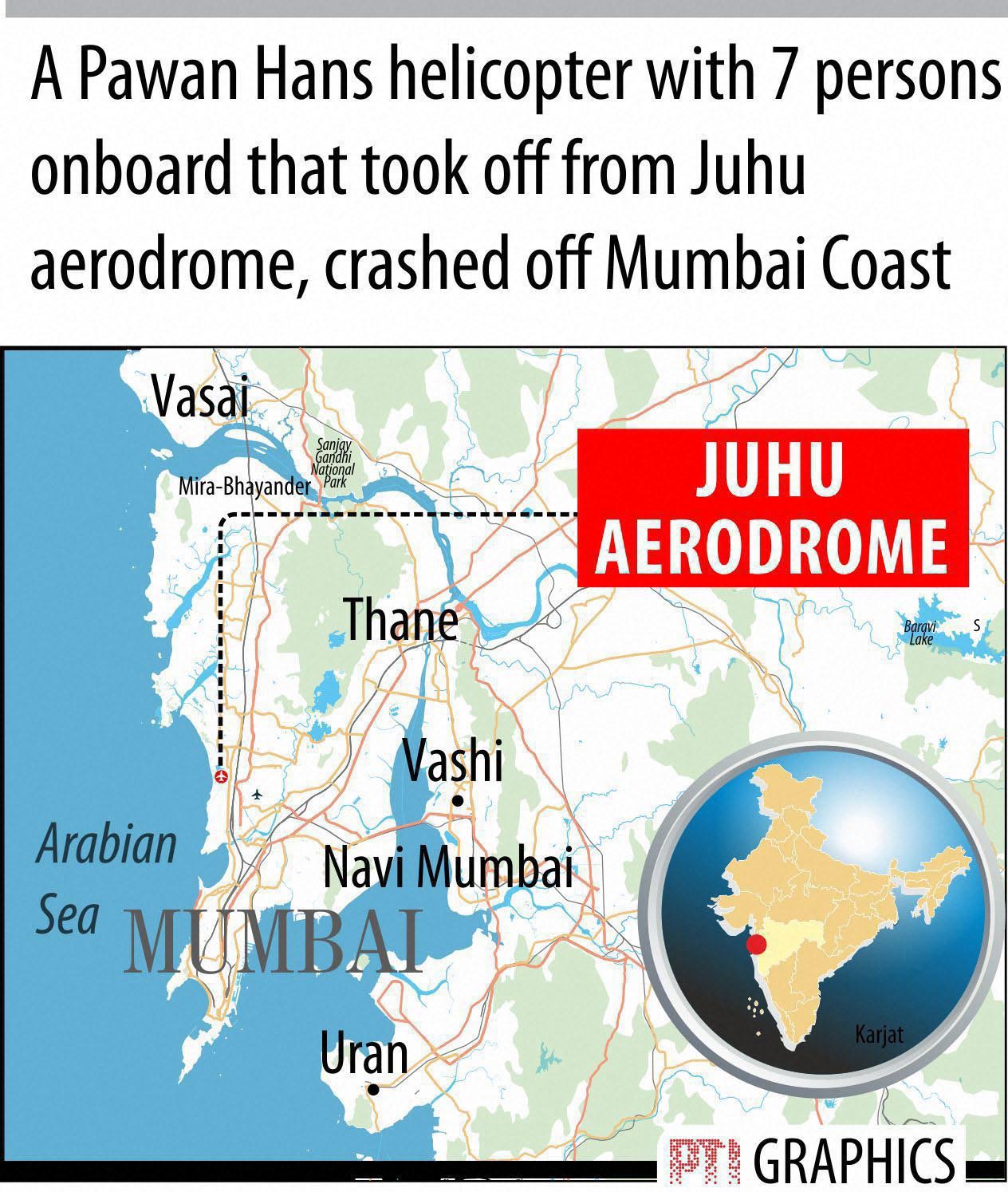 One more body has been recovered off the Mumbai coast after a Pawan Hans helicopter carrying five senior Oil and Natural Gas Corporation (ONGC) crashed into sea. This takes the total number of bodies recovered to six. One person is still missing

The police informed that the bodies have been brought to Cooper Hospital for postmortem.

"Out of six bodies, five have been identified. The search for one missing is still underway", a senior police inspector said.

Currently, four Indian Naval ships (Teg, Tarasa, T 11 and T 45) are undertaking the search...
By: DNA India - Saturday, 13 January
Related Posts