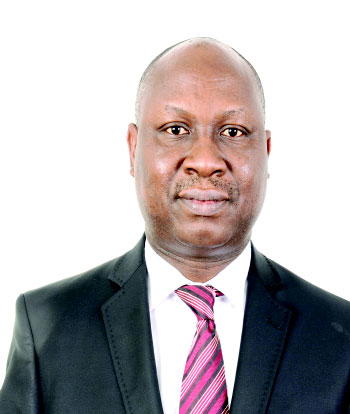 Muyiwa Adeseyoju, the first Nigerian Country Managing Director of DHL Express Nigeria, in this interview with Dotun Ibiwoye, speaks on  the multinational's innovations in e-commerce, supply chain, disclosing that the company plans to use  drones for delivery. He also spoke of the challenges confronting the logistics business in Nigeria.  Excerpts

The post DHL considering using drones for courier services — Adeseyoju appeared first on Vanguard News....
By: Vanguard - Sunday, 11 February
Related Posts
Older News
Officials: Aid Sector Must Innovate to Deliver Value for Money VOA (Yesterday) - The humanitarian sector lacks creativity and must innovate to deliver more value for the money, officials said Monday, amid fears of a funding shortfall following the Oxfam sex scandal.Aid groups...
Drones: NAF trains 20 officers in US, India on software, cyber security Vanguard (Yesterday) - AS it has begun production of indigenous operational Unmanned Aerial Vehicles, UAVs, the Nigerian Air Force said yesterday that it has trained a total of 20 of its officers both...
Malawi fights cholera spread using drones The Globe and Mail (Yesterday) - Malawi is using drones to create maps of high risk areas to stem the spread of cholera, which has critically hit at least six districts following an outbreak in November....
Kingston police to add drones to investigation team Global News (Yesterday) - Kingston Police will soon be launching drones to help with their investigations....
Mates hurt after ute smashed into wall, car, tree - Courier Mail Google News Australia (4 days ago) - Courier MailMates hurt after ute smashed into wall, car, treeCourier MailTHREE men have been seriously injured after their allegedly drunk friend crashed a ute into a brick wall before slamming...
Bus services return to normal by evening The Hindu (4 days ago) - Bus services to Tamil Nadu were hit on Friday in the backdrop of Supreme Court verdict on the Cauvery issue. A total of 178 services either cancelled or partially operated....