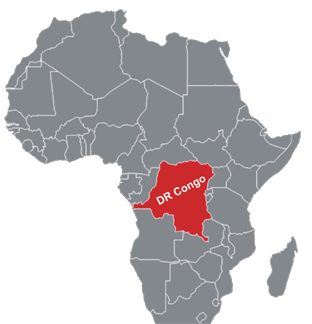 The Congolese army on Saturday announced a new operation against armed groups, notably the ADF Ugandan Islamist rebels suspected of murdering 14 UN peacekeepers last month.

The post DR Congo army launches new operation against Ugandan rebels appeared first on Vanguard News....
By: Vanguard - 5 days ago
Related Posts
Older News
FBI launches investigation of NRA over pro-Trump Russia money Boing Boing BBS (Today) - @beschizza wrote:Originally published at: https://boingboing.net/2018/01/18/fbi-launches-investigation-of.html…Posts: 1Participants: 1Read full topic...
Army recovers rustled cows, assures residents of safety, security in Plateau Vanguard (Today) - The Nigerian Army Operation Safe Haven (OPSH) in Plateau State has said that the report that the state has been thrown into a state of fear, following alleged threats issued...
Britain and Italy to bolster troop presence in Africa's Sahel Modern Ghana (Yesterday) - Britain is set to send helicopters to bolster a key French counter-terrorism operation in Mali in a package of measures to be agreed at a summit near London on Thursday....
Holy Cross beats Army 70-66 behind Floyd's 18 points The Kansas City Star (Yesterday) - Jehyve Floyd had 18 points, nine rebounds and four blocks and Caleb Green scored 15 as Holy Cross beat Army 70-66 on Wednesday night. Army's Jordan Fox made a pair...
NFF lines up Serbia, Czech, DR Congo friendlies for Eagles The Punch (Yesterday) - Festus Abu The Nigeria Football Federation on Wednesday announced three more  international friendly  matches for the Super Eagles ahead of the Russia 2018 World Cup. Nigeria will play Serbia, Czech...
Congo rebels, government meet after ceasefire deal Modern Ghana (Yesterday) - Congo's government met with members of a key rebel group on Wednesday for the first time since a landmark ceasefire was signed after months of renewed armed conflict in the...
Congo armed groups uniting against President Kabila: U.N. | Reuters Firstpost (Yesterday) - The post Congo armed groups uniting against President Kabila: U.N. | Reuters appeared first on Firstpost....
UN needs over $1.5bn for DR Congo with country at "breaking point" Modern Ghana (Yesterday) - The United Nations this year will seek more than $1.5 billion to respond to the worsening humanitarian crisis in the Democratic Republic of Congo (DRC), an official said Tuesday, warning...
Congo armed groups uniting against President Kabila: U.N. Reuters (Yesterday) - GENEVA (Reuters) - Militias in eastern Democratic Republic of Congo are uniting in opposition to President Joseph Kabila, a senior U.N. official there told a news conference in Geneva on...
Super Eagles to play Serbia, Czech Republic, England in World Cup warm-up The Punch (Yesterday) - Nigeria on Wednesday announced friendlies against Serbia, Czech Republic, and Congo as part of their preparations for the World Cup finals. The president of the Nigeria Football Federation, Amaju Pinnick,...