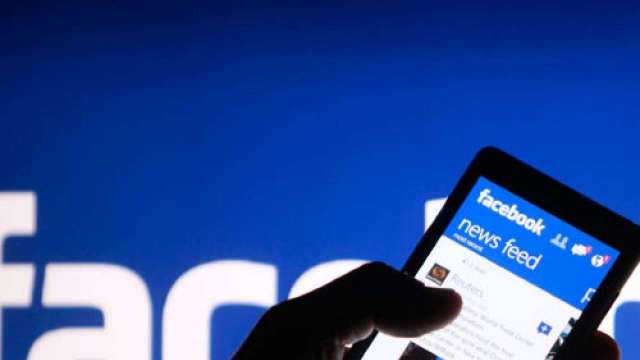 Social media networking site Facebook confirms meeting with European parliament to discuss the growing online data-privacy concerns. As reported by the New York Times, the meeting is scheduled to take place sometime next week where Facebook founder-CEO Mark Zuckerberg will discuss the issue of the data breach by data analytics company Cambridge Analytica.

It is touted be a closed-door meeting to be attended by leaders of the various political groups. Leaders of the European Parliament's various blocs and the head of the body's civil liberties committee which is holding hearings on the ongoing...
By: DNA India - 4 days ago
Related Posts
Older News
EU to remove two Caribbean countries from blacklist of tax havens NationNews Barbados (Today) - BRUSSELS – Two Caribbean Community (CARICOM) countries are likely to be removed from the European Union list of tax havens next week, when European finance ministers meet here. The Bahamas...
Facebook's Zuckerberg, EU Lawyers Locked in Negotiations VOA (Today) - Facebook and European Union officials were locked in high-stakes negotiations Sunday over whether founder Mark Zuckerberg will appear Tuesday before EU lawmakers to discuss the site's impact on the privacy...
PC Leader Doug Ford under fire over alleged stolen data Global News (Today) - Police in York Region have confirmed they are looking into a data breach from the 407 Express Toll Route....
​From Zuckerberg's apology to 'Just Harried' – should you wear a topical T-shirt? The Guardian (Today) - Tees featuring social media-friendly slogans might help convey cultural credentials – but this news-responsive model flies in the face of sustainable fashionLast month, New York magazine announced an innovative way...
The backlash that never happened: New data shows people actually increased their Facebook usage after the Cambridge Analytica scandal (FB) Business Insider (Today) - Goldman Sachs said Facebook's US unique users on mobile rose 7% year-on-year to 188.6 million in April, when the scandal was biting hard. Time spent on Facebook also went up. The data...
GDPR: How Europe became the world's data police Financial Times (Today) - The EU's rules for data privacy were once derided as restrictive, but after the Facebook scandal Brussels hopes they will help bring big tech to heel...
Vote Leave faces scrutiny over £50m football contest The Guardian (Today) - Facebook letter to MPs may refer to sports competition data harvested by Vote LeaveA data-harvesting competition that offered football fans the chance to win £50m is at the centre of...
Recommended Reading: The fate of Facebook's free internet project Engadget (Yesterday) - What happened to Facebook's grand plan to wire the world?Jessi Hempel,WiredFor years, Facebook CEO Mark Zuckerberg touted the company's Internet.org initiative that sought to bring connectivity to everyone in the...
'My Data Request' lists guides to get data about you TechCrunch (Yesterday) - GDPR is right around the corner, so it's time to prepare your personal data requests. If you live in the European Union, tech companies have to comply with personal data...
Cambridge Analytica files for bankruptcy following Facebook data scandal Washington Times (Yesterday) - Cambridge Analytica LLC, the American branch of the embattled British-based data broker and political consultancy firm hired by President Trump's 2016 election campaign, has filed for bankruptcy in the United...