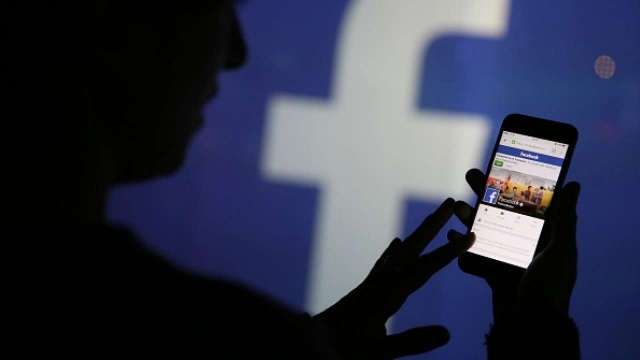 Facebook said it shut down 251 accounts for breaking rules against spam and coordinated deceit, some of it by ad farms pretending to be forums for political debate. The move came as the leading social network strives to prevent the platform from being used to sow division and spread misinformation ahead of US elections in November.

Facebook removed 559 pages and 251 accounts that consistently violated rules against spam and "coordinated inauthentic behavior," according to an online post by cybersecurity policy chief Nathaniel Gleicher and product manager Oscar Rodriguez. "Many were...
By: DNA India - Friday, 12 October
Related Posts
Older News
Google warns politicians to protect their personal accounts, too - CNET CNET (Yesterday) - Phishing attacks are targeting personal, as well as professional, accounts....
News24.com | WATCH: Have a look inside Facebook's election 'war room' News24 (2 days ago) - Facebook is showing off its new "war room", a centre for combating fake accounts and bogus news stories ahead of upcoming elections....
Facebook to fight fake news in election war room USA TODAY (2 days ago) - Facebook has unveiled its new election war room designed to assist employees with finding and deleting fake news and bogus accounts aimed at interfering with elections. (Oct. 18)       ...
Facebook hackers wanted to sell garbage ads not influence votes, claims report The Verge (2 days ago) - The hackers that managed to obtain access to 30 million Facebook accounts were not acting under the orders of a foreign state, a report in the Wall Street Journal has...
Facebook unveils its 'war room' — an attempt to stop election meddling ahead of midterms Global News (2 days ago) - Facebook is showing off its new "war room," a centre for combating fake accounts and bogus news stories ahead of upcoming elections....
YubiKey Keeps Your Online Accounts Secure—and Makes It Easy to Log In The Daily Beast (2 days ago) - Whitson GordonIt seems like every other week, some service on the web gets hacked, revealing a batch of passwords ripe for ne'er-do-wells to steal. You need to protect your accounts...
Facebook Tentatively Concludes That Spammers Were Behind Recent Data Breach: WSJ U.S. News (3 days ago) - (Reuters) - Facebook Inc has tentatively concluded that a recent hack that affected millions of accounts was perpetrated by spammers, and not a......
The real voter fraud is restricting a fundamental right USA TODAY (3 days ago) - Republican cheap tricks don't stop with gerrymandering. They are also evident in voter registration barriers or aggressive voter roll purges: Our view       ...
Twitter Releases Millions of Russian, Iranian Troll Tweets TheWrap (3 days ago) - Twitter released a comprehensive look at millions of tweets, pictures, and videos from Russian and Iranian trolls on Wednesday, who looked to sow civil discord both at domestically and in...
Facebook reboots 'The Real World' to draw people to its video platform Mashable (3 days ago) - MTV's The Real World is set to make a comeback — on Facebook.The social network is teaming up with MTV to launch a reboot of the famed reality show for...