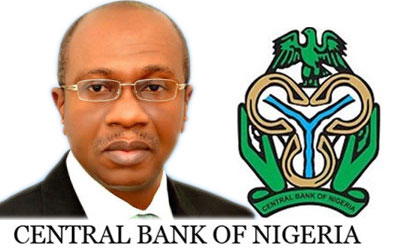 WE begin by noting the crucial role played by the Bank of Ghana (BoG) in steering the financial inclusion agenda. The BoG has provided policies that support the development of branchless banking in the country.

The post Financial inclusion lessons from Ghana (2) appeared first on Vanguard News....
By: Vanguard - 5 days ago
Related Posts
New In Last 25 minutes
Creating The Haven For The Ghana Nigeria Child My Goal—Miss Nigeria Ghana Modern Ghana (Today) - Miss Nigeria Ghana queen Victory Olachi Ekwugha with an appeal of striking elegant and beauty is known for her kind-heartedness and compassion. She aspired to be a queen ever since...
Older News
Sterling Bank trains 20,000 students in financial literacy The Punch (Yesterday) - Sterling Bank Plc says it has taken its financial inclusion drive to the next level with the training of over 20,000 secondary school students nationwide to mark the 2018 edition...
In tribal villages of Navsari, there is satellite TV but no banks The Hindu (Yesterday) - IDFC Foundation partners with Vasudhara Dairy to bring financial inclusion to the region...
On The Ghana ICT Blackboard Teacher Gone Viral On The Internet Modern Ghana (Yesterday) - It is such a shame Ghana has dedicated young people all across the globe but this human resource has been suppressed by a few in power that one former coup...
Dutch Ambassador Lauds 'Ghana Beyond Aid' Modern Ghana (Yesterday) - Mr. Ron Striker, the Netherlands Ambassador to Ghana, has applauded the nation 39;s drive to promote efficient management of its resources to end the over-reliance on foreign aid for development....
Help Ghana Get Consumer Protection Law: Sign The Petition Modern Ghana (Yesterday) - Dear Fellow Ghanaians, nbsp; Greetings from CUTS Ghana. As you may be aware, Ghana has been without Consumer Protection Law. About ......
Good lessons from Edo State Vanguard (2 days ago) - Governor Godwin Obaseki understandably, would not want to see himself as a champion of the controversial but yet constructive proposal to prohibit grazing, especially given the fact that senior officials...
Ghana Banks Won't Bow To Crypto Currency Pressure Modern Ghana (2 days ago) - Some banks have expressed strong resistance to the adoption of crypto currency in Ghana describing it as grounds of breeding money laundering and other financial crimes. The banks have also...
A Decade Later, Three Lessons From the Financial Crisis U.S. News (2 days ago) - (The writer is a Reuters contributor. The opinions expressed are his own.)By Chris TaylorNEW YORK (Reuters) - It is difficult to describe to......
John Boyega praises inclusion riders, slams the 'secret rules of Hollywood' Mashable (2 days ago) - John Boyega has become the latest actor to praise the use of inclusion riders, following Frances McDormand's memorable Oscars speech earlier in the month.Speaking at a Pacific Rim: Uprising screening,...