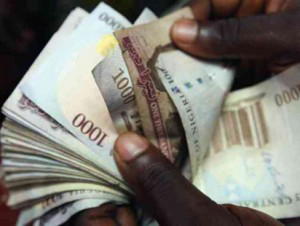 In the series we started last month in this column, we began a discuss on SME loan packages available in commercial banks and we concluded with that of Stanbic IBTC Bank through the end of 2017. This year, we are continuing with the series, focusing on Diamond Bank Plc.

The post Getting business loans from the banks (5) appeared first on Vanguard News....
By: Vanguard - Wednesday, 10 January
Related Posts
Older News
Anchor Borrowers' Programme: Delta fish farmers receive N1.2bn loans Vanguard (Yesterday) - Fish farmers in Delta have received N1.2 billion loans under the Central Bank of Nigeria (CBN)'s Anchor Borrowers Programme (ABP).The post Anchor Borrowers' Programme: Delta fish farmers receive N1.2bn loans...
Carillion's £750k-a-year boss is STILL Government advisor Daily Mail Online (Yesterday) - Keith Cochrane, CEO of collapsed construction giant Carillion, is still working as a business advisor to Scottish Secretary David Mundell despite his firm owing £1.3bn to the banks....
Minimum Capital Requirement For Indigenous Banks Should Vary Modern Ghana (3 days ago) - Professor Bill Puplampu, the Chairman of Board of Directors, the Royal Bank, has called on the Bank of Ghana (BoG) to consider a variation in the minimum capital requirement to...
Borrow $5,000, repay $42,000 — How super high-interest loans have boomed in California Los Angeles Times (3 days ago) - Over the past decade, loans with interest rates topping 100% have exploded in popularity as struggling households - typically with poor credit scores - have found a new source of...
How To Make Debts Disappear? Forbes (3 days ago) - Asian economies developed through a strategy called window guidance, where governments require central banks and commercial banks to offer cheap loans to certain industries. Although this method can drive up...
As BMO takes on role in cannabis financing, other banks rethink risk The Globe and Mail (4 days ago) - BMO's equity bought deal for Canopy Growth is, in some ways, a watershed moment that will put pressure on other leading banks to find ways to cash in on the...