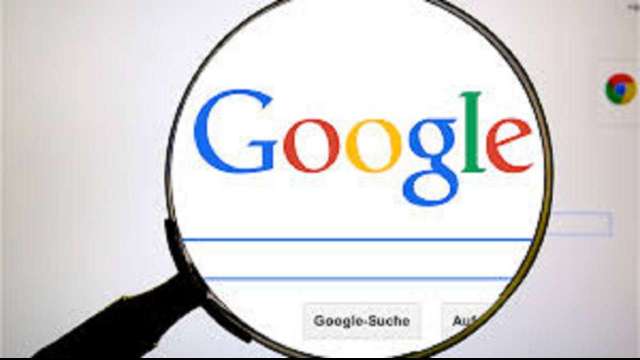 Google parent Alphabet announced it was raising the profile of two "moonshot" projects -- one for drone delivery and the other for global internet connectivity with balloons.

The announcement means that balloon project Loon and drone project Wing will be independent companies within Alphabet -- and in theory could be spun off entirely in the future by the California technology giant. Wing and Loon have been part of the Alphabet "moonshot factory" known as X, creating projects with potential to disrupt new sectors.

"X's job is to create radical new technologies and...
By: DNA India - 5 days ago
Related Posts
New In Last 40 minutes
Rotary advocates projects continuity in govt Vanguard (Today) - The Governor of Rotary International, District 9110 Nigeria, Mr. Lola Shodipo, has said if government and leaders make projects continuity a policy, irrespective of party affiliations or location of projects,...
Older News
5 traits of the most successful teams, according to Google CNBC (Today) - Google researchers "found that what really mattered was less about who is on the team and more about how the team worked together," writes CEO Elle Kaplan....
Google Cloud's LA region goes online TechCrunch (Today) - Google Cloud's new region in Los Angeles is now online, the company announced today. This isn't exactly a surprise, given that Google had previously announced a July launch for the...
Prepare For Graduates Of Free SHS – Asantehene Tells Government Modern Ghana (Today) - The Asantehene, Otumfuo Osei Tutu II, has urged the government to put in place measures to absorb the first batch of graduates under the free senior high school (SHS) policy...
Amazon Echo Dot vs. Google Home Mini PCWorld Reviews (Today) - Amazon and Google are both trying to get a foot through your door with their smart speakers. Here's what you need to consider before buying one....
Google might face record fine of $2.7 billion by EU in Android monopoly case Firstpost (Yesterday) - The commission has the power to fine Google up to 10 percent of its parent company annual turnover.The post Google might face record fine of $2.7 billion by EU in...
. . . Commissions N3.5bn Projects In Zamfara Leadership Newspapers (Yesterday) - LEADERSHIPMeanwhile,Governor Aminu  Bello Masari of Katsina has  flagged off  the commissioning ceremony of developmental projects executed by the Zamfara state  government. The commissioning of the projects ceremony was part of...
NEC okays 29 projects The Hindu (Yesterday) - Manipur Governor Najma Heptulla said on Sunday that the North Eastern Council (NEC) has okayed the resumption of 29 developmental projects in Manipur...
Swimmers Plan to Raise Money for Loon Preservation U.S. News (Yesterday) - The public is invited to join two swimmers who are planning to make their way around Ragged Island on Lake Winnipesaukee to raise money for loon preservation....
How to check the security of your Google Chrome extensions The Next Web (Yesterday) - The other day, a friend called me and said that his Google Chrome browser is acting weirdly and may need reinstalling. According to him, every time he searched for something...