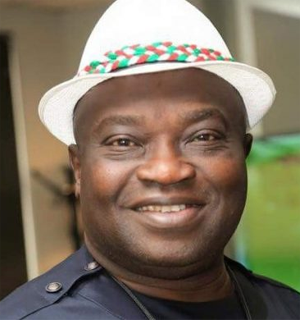 ABIA State Governor, Dr. Okezie Ikpeazu, has vehemently rejected the proposed "cattle colonies" being planned by the Federal Government for Fulani herdsmen and their cows, saying that Abia State cannot accommodate such colonies.

The post Ikpeazu rejects proposed cattle colonies for herdsmen appeared first on Vanguard News....
By: Vanguard - Friday, 12 January
Related Posts
In the last 2 hours
Monarch to Buhari: Send Army after killer-herdsmen Vanguard (Yesterday) - WORRIED by the incessant killings of farmers in various parts of the country by some Fulani herdsmen, the traditional ruler of Obosi community in Idemili North Local Government Area of...
Older News
Ijaw has no land for cattle colony, IYC tells FG Vanguard (Yesterday) - IJAW Youth Council, IYC, has said the ethnic minority will cede no parcel of its scarce land for the Federal Government promoted herdsmen colony.The post Ijaw has no land for...
Herdsmen kill 2, injure another in Delta Vanguard (Yesterday) - Herdsmen, Sunday night, reportedly attacked Obin-Ayama community, Ika North-East and Onitsha-Olona, Aniocha North Local Government areas, Delta State, killing two persons, including a hunter, and inflicting machete injuries on his...
2018 budget: FG votes N5.30bn for grazing reserve devt  The Sun News (Yesterday) - •Northern CAN kicks against cattle colonies Noah Ebije, Kaduna, Okwe Obi, Abuja  The Federal Government has earmarked N5.30 billion on national grazing reserve development in the 2018 budget which is being...
A plea bargain for tax defaulters The Punch (Yesterday) - Lekan Sote The din of the Voluntary Assets and Income Declaration Scheme has almost petered out, replaced by the hysteria resulting from the killings of innocent farmers by cattle herdsmen...
Okorocha, Wike, Kaduna senator reject cattle colonies The Punch (Yesterday) - Chukwudi Akasike, Godwin Isenyo and Chidiebube Okeoma Governor Rochas Okorocha of Imo State has said he will not give any land in Imo State to the Federal Government for a...
Cattle colonies: Buhari pursuing Fulani supremacy agenda, says Nwabueze The Punch (Yesterday) - Ihuoma Chiedozie, Enugu Elder statesman and foremost constitutional lawyer, Prof. Ben Nwabueze, has accused President Muhammadu Buhari of using the proposed cattle colonies scheme to pursue a 'Fulani supremacy agenda'...
US rejects Moscow-proposed UN mechanism to probe Syria chemical attacks based on facts RT - Daily news (Yesterday) - The US has firmly rejected a Russian-drafted Security Council resolution seeking to establish an objective investigative mechanism to probe all allegations of chemical attacks in Syria "based on impeccable and...
The Latest: Trump Rejects Bipartisan Immigration Proposal U.S. News (Yesterday) - President Donald Trump is rejecting a proposed bipartisan immigration bill....
Okowa joins Ortom in rejecting cattle colonies in their states The Sun News (Yesterday) - Juliana Taiwo-Obalonye, Abuja Delta State Governor Ifeanyi Okowa has joined his Benue State counterpart, Samuel Ortom, in rejecting the establishment of cattle colonies in their states. According to the governor,...