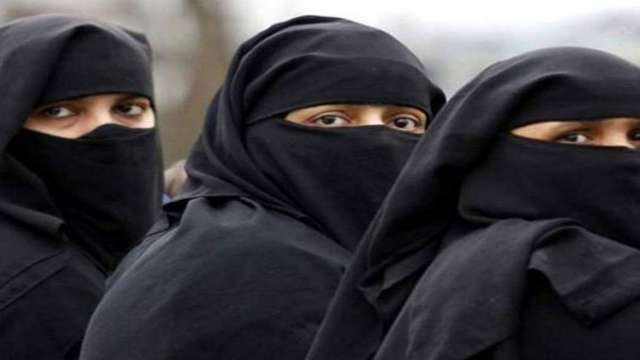 For the first time, women in Saudi Arabia entered a sports stadium to watch a soccer match between two local teams in Jeddah.

However, the women were segregated in the stands from the male-only crowd with designated seating in the so-called "family section" at King Abdullah Sports City stadium, ABC News reported.

This easing of the strict gender segregation was announced in October 2017, as a part of Crown Prince Mohammed bin Salman's ambitious reforms to modernise Saudi society and boost the economy.

The order opened the previously male-only venues of King Fahd...
By: DNA India - 5 days ago
Related Posts
In the last 2 hours
Lamar soccer Player Prepping For Africa Women's Cup Of Nations Modern Ghana (Today) - Lamar University forward Kelso Peskin, the Southland Conference Women 39;s Soccer Newcomer of the Year this past season, is on the roster of the South Africa women 39;s national soccer...
Older News
Saudi Arabia transfers $2 billion to shore up Yemen's ailing currency France 24 (Today) - Saudi Arabia's King Salman ordered a deposit of $2 billion to be paid into Yemen's central bank on Wednesday to shore up the weak Yemeni currency, the Saudi government said....
Crumbling Ekangala Stadium further damaged by severe storm All4Women (Today) - The Ekangala Stadium, which was already on the verge of total dereliction, received a further thrashing from a severe storm on Monday evening...The post Crumbling Ekangala Stadium further damaged by...
Saudi Arabia to transfer $2 billion after urgent Yemen plea Miami Herald (Today) - Saudi Arabia's King Salman has ordered a transfer of $2 billion to Yemen, a day after the war-torn country's Saudi-backed prime minister called on the kingdom and its allies to...
Saudi Arabia intercepts new Yemen rebel missile attack Free Malaysia Today (Today) - Huthi rebels claim they had fired two missiles at Saudi border provinces....
After years of big spending, Chinese soccer goes quiet Washington Times (Yesterday) - SEOUL, South Korea (AP) - In the 2017 winter transfer window, the Chinese Super League outspent the English Premier League by $422 million compared to $315 million. A year on,...
World's tallest tower under way CNN (Yesterday) - These are the images that show what will soon be known as the world's next tallest building rising from the desert. When the 3,280-feet-tall (1,000-meter-tall) Jeddah Tower, in Saudi Arabia,...
USL's second-division status maintained by US Soccer The Kansas City Star (Yesterday) - The United Soccer League has been sanctioned as a second division league for 2018 by the U.S. Soccer Federation, which says the circuit has been given a two-year path to...
Ronaldinho Announces His Retirement; Why He Is One Of Soccer's All-Time Greats Forbes (Yesterday) - At his peak, Ronaldinho played like a force of nature. Speed, guile, and superb technique he combined with the ability of a natural showman. No move was too audacious, no...
VAR intervenes for FA Cup goal in 1st for English soccer Washington Times (Yesterday) - In a first for English soccer, a goal was awarded thanks to the intervention of a video assistant referee as Leicester advanced to the fourth round of the FA Cup...