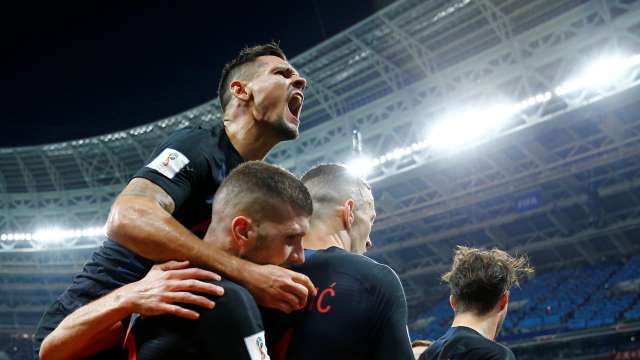 Jubilant Croatian fans honked their car horns and let off fireworks after their soccer team came from behind to beat England 2-1 in extra-time on Wednesday to clinch a place in the World Cup final against France. Mario Mandzukic put Croatia ahead after scoring in Moscow's Luzhniki stadium, giving the Balkan nation its first ever place in the finals in history, a result that surprised even some fans.

Sections: FifaSportsSlide Photos: 

Croatia's Ivan Perisic celebrates scoring their first goal with Dejan Lovren. REUTERS

Tags: FIFA 2018FIFA World Cupfootball england croatiaFIFA semi-finalcroatia victorycroatia fansDate published: Thursday, 12...
By: DNA India - 6 days ago
Related Posts