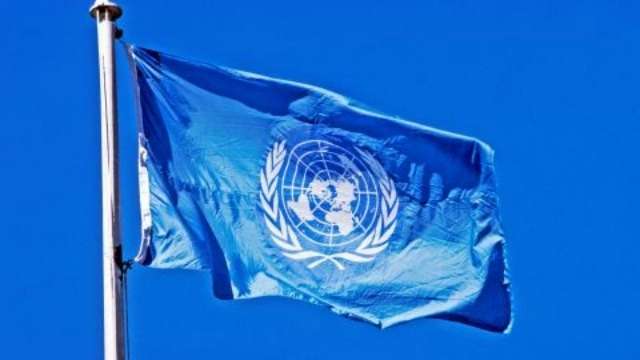 India appears set to be elected to the United Nations's top human rights body in the Asia-Pacific category for a period of three years.

The 193-member UN General Assembly will elect new members on Friday to the UN Human Rights Council. The members are elected by absolute majority through a secret ballot. Countries need a minimum of 97 votes to get elected to the Council.

India will be vying for the seat in the Asia Pacific category. Along with India, Bahrain, Bangladesh, Fiji and the Philippines will also stake a claim in...
By: DNA India - Friday, 12 October
Related Posts
In the last 2 hours
Trudeau: Canada could scrap Saudi defence deal over rights Free Malaysia Today (Today) - Canadian military equipment sales regulations contain restrictions on human rights violations against the buying country's citizens, and prohibit use against civilians....
Older News
Kachikwu Inaugurates Nigerian Content R&D Council Leadership Newspapers (Yesterday) - The Minister of State for Petroleum Resources, Dr. Emmanuel Ibe Kachikwu, has inaugurated the Nigerian Content Research and Development Council (NCRDC). The Council is expected to advise the Nigerian Content...
London, Ont., voters to make history with country's first ranked ballot election CBC.ca (Yesterday) - Monday is civic election day in Ontario, and for the first time in Canada, a municipality will use ranked ballots to pick its next mayor and council. Voters can choose...
Bangladesh bans use of live animals in election campaign amid pressure bdnews24.com (Yesterday) - The Election Commission has banned the use of live animals in campaign of the general elections amidst pressure from animal rights campaigners....
Change is in the air as Vancouver votes for new mayor and council - CBC.ca Google News Canada (Yesterday) - CBC.caChange is in the air as Vancouver votes for new mayor and councilCBC.caThere's a shakeup headed for Vancouver City Hall. After 10 years of dominating council chambers, Vision Vancouver isn't...
Transgender rights at risk as Trump weighs a narrowed legal view on gender Mashable (Yesterday) - In one of the Donald Trump administration's most flagrant acts of evil to date, a narrowed legal definition of gender that is currently under consideration could jeopardize the rights of...
L.A. movie openings, Oct. 24-26 Los Angeles Times (Yesterday) - Oct. 24 On Her Shoulders Documentary on 23-year-old genocide survivor and human rights activist Nadia Murad. Directed by Alexandria Bombach. In English, Kurdish and Arabic with English subtitles. (1:34) NR....
Ottawa votes: Five storylines to monitor in Monday's municipal election Ottawa Citizen (Yesterday) - A municipal election campaign is a slog. Candidates could file their nomination papers as early as May, giving them six months to wear out sneakers while knocking on doors and...
Watchdog supports end to delay in gender recognition decisions The Guardian (Yesterday) - Equality and Human Rights Commission at odds with women's groupsThe "period of reflection" a person wishing to change gender must observe before obtaining a gender recognition certificate is unnecessary, according...
Saudi Arabia's Fashion Scene Is Real. Its 'Reforms' Are Not. The Daily Beast (2 days ago) - Sean Gallup/GettyIt was all going so well. Saudi Arabia felt, to the untrained eye, like a country on the brink of extraordinary change—a place in the midst of one of...