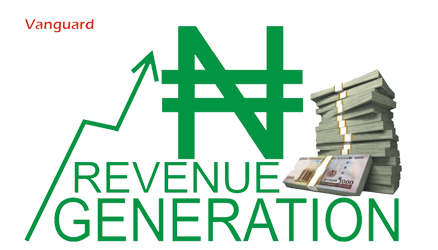 The informal sector which accounts for more than sixty percent of economic activities in Nigeria has been noted to be a limiting factor in the revenue base of the country.

The post Informal sector limits revenue generation for govt—CITN appeared first on Vanguard News....
By: Vanguard - Thursday, 7 December
Related Posts
Older News
Singapore's Food Hawker Centres: One Option For Improving Cities' Dynamic Informal Food Sector Modern Ghana (Today) - Millions of people in cities throughout the world depend on informal sector food businesses, traders and mobile vendors or hawkers for daily meals and food purchases. The informal food sector...
Make Way For Generation Z Entrepreneurs Saying No To College Forbes (Today) - Generation Z is starting to say no to college, but what they are doing in place of higher education may make you wonder if a 4-year degree is truly worth...
Hundreds left homeless after fire in Strand informal settlement Eyewitness News (Today) - City of Cape Town officials say that 100 informal settlement housing structures have been razed to the ground....
SARS: The limits of rent a crowd Vanguard (Yesterday) - Across the globe, the brutality of the unit often goes viral on the web to the embarrassment of the nationThe post SARS: The limits of rent a crowd appeared first...
FG, States, LGs Share N609.9bn Revenue In November Leadership Newspapers (Yesterday) - By MARK ITSIBOR, Abuja – The three tiers of government, federal, state and local, have shared a total of N609.958 billion being revenue generated in the month of November 2017....
N6TRN oil revenue leakage: House Committee threatens to arrest 7CEOs Vanguard (Yesterday) - THE House of Representatives Adhoc Committee, investigating oil and gas revenue leakages  in Nigeria - which is estimated to be about N6Trillion - has threatened to arrest seven Chief Executive...
X-mas celebration: Govt. revenue rises as FAAC shares N609.958bn for November Vanguard (Yesterday) - The nation's federally collected revenue recorded an increase, occasioned by rising crude oil price from $48.66 to $52.07 in the month under review, leading the Federation Accounts Allocation Committee, FAAC,...
Jharkhand govt determined to eliminate poverty in state by 2022, says chief minister Raghubar Das Firstpost (Yesterday) - Jharkhand chief minister Raghubar Das on Saturday said his government is giving priority to development of industry, agriculture, information technology and tourism sector for the all-round development of the state.The...
For sale: The 'ghost houses' in Japan The Hindu (Yesterday) - In Japan, even ceramic tea bowls are carefully passed down from generation to generation. Recycling is so much part of the culture that the Tokyo 2020 Olympic Games medals will...
Control Of Natural Resources Requires Strict Compliance To The Laws Modern Ghana (Yesterday) - Mr. Benito Owusu Bio, the Deputy Minister of Lands and Natural Resources, has called on stakeholders in natural resource governance to ensure greater law enforcement and compliance with regulations. He...