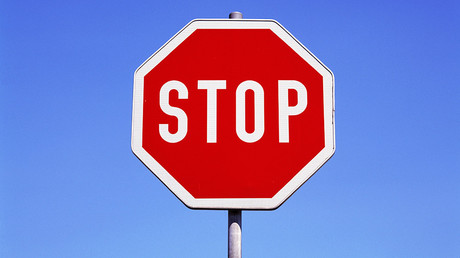 Seven members of a 20-person delegation from Europe have been denied entry to Israel for apparently calling for a boycott on products made by Israeli companies in occupied Palestinian territories, local media report. Read Full Article at RT.com...
By: RT - Daily news - 7 days ago
Related Posts
Older News
Former SNL colleagues sign statement supporting Senator Al Franken The Globe and Mail (Today) - Thirty-six women signed the statement supporting the Democrat, including performers Jane Curtin and Laraine Newman, and many behind-the-scenes staff...
France's Macron Tells Iran, Israel Leaders of Need to Preserve Lebanon's Stability U.S. News (Today) - PARIS (Reuters) - French President Emmanuel Macron told the leaders of Iran and Israel in separate telephone calls that it was vital to keep......
Denzel Washington on 'Roman J. Israel, Esq.,' diversity and wanting to 'disappear' USA TODAY (Today) - Two-time Oscar winner transforms into an idiosyncratic legal savant with an activist streak in his courtroom drama 'Roman J. Israel, Esq.'       ...
Israel pushes to deport asylum seekers to Rwanda Al Jazeera (Today) - Israel plans to deport about 40,000 asylum seekers without their consent and under threat of indefinite detention....
BUET students end boycott of classes bdnews24.com (Today) - Students of Bangladesh University of Engineering and Technology or BUET have announced an end to their boycott of classes, which they started demanding justice for peers attacked by outsiders....
Much-travelled Falkon intent on helping Israel fly high FIFA (Today) - Israel midfielder Lee Falkon tells FIFA.com about her ambitions for women's football in her homeland, diverse experiences playing abroad and the day she scored her nation's most memorable goal....
UBC denies wrongdoing in handling sexual assault reports on campus Global News (Yesterday) - "The respondent denies that it discriminated as alleged in the complaint or at all."...
8 countries took part in Israel's largest-ever air drill — here are the impressive photos Business Insider (Yesterday) - Blue Flag 2017 was marked with a number of firsts, including the participation of the German, Indian, and French Air Forces for the first time....
Lebanon's Hezbollah denies sending weapons to Yemen | Reuters Firstpost (Yesterday) - BEIRUT (Reuters) - The leader of Lebanon's Hezbollah said on Monday his Iran-backed group had not sent any weapons to Yemen and categorically denied that it was behind the firing...
Israeli PM to discuss Iran, Hezbollah with France's Macron Miami Herald (Yesterday) - Israeli Prime Minister Benjamin Netanyahu says he will meet French President Emmanuel Macron in Paris in early December to discuss threats against Israel from Hezbollah and Iran and "ideas to...