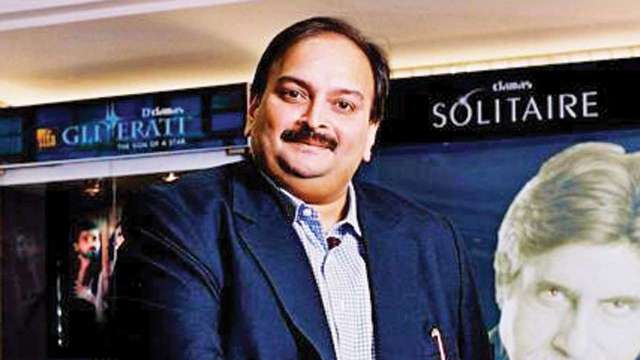 The Karnataka Police has filed a chargesheet against Mehul Choksi, an accused in the Punjab National Bank fraud case, in a court here in connection with a Rs 9.11 crore cheating case registered against him in 2015.

The chargesheet against Choksi was filed before the First Additional Chief Metropolitant Magistrate court on August 7, IGP (Economic Offences) Hemant Nimbalkar told PTI today.

Police had registered an FIR against Choksi in 2015 based on a complaint by city-based jeweller Hari Prasad, he said.

The court issued a non-bailable arrest warrant against Choksi, who is...
By: DNA India - Thursday, 9 August
Related Posts
Older News
Georgia police chief defends officer who used Taser to stun grandmother, 87 The Guardian (Today) - Police held Martha Al-Bishara at gunpoint after she reportedly failed to obey orders to drop a knife in her handA Georgia police chief said an officer was justified in using...
Khloe Kardashian Has Date Night With Tristan Thompson After Cheating Drama Radar Online (Today) - Troubled Khloe Kardashian and Tristan Thompson hit up celebrity hotspot Craig's for a date night. RadarOnline.com recently reported how the reality star was still 'sad as hell' over his cheating,...
Karnataka rains: Six killed in Kodagu; govt steps up rescue ops in district, announces Rs 5 lakh for kin of victims Firstpost (Today) - Karnataka Chief Minister HD Kumaraswamy said the rains had triggered massive landslides, and that central and state rescue teams were working together.The post Karnataka rains: Six killed in Kodagu; govt...
Attorney asks judge not to reconsider order on DEA files Washington Times (Today) - LITTLE ROCK, Ark. (AP) - The attorney for a Benton woman who's seeking clues about the 1987 deaths of her son and his friend argues that a federal judge should...
Karnataka rains: Rescue operations in flood-hit Kodagu to be completed by evening; chief minister to review state of district Firstpost (Today) - Minister Sa Ra Mahesh said that the rescue operations in flood-hit Kodagu district of Karnataka will be over by Saturday eveningThe post Karnataka rains: Rescue operations in flood-hit Kodagu to...
Five Karnataka districts put on high alert as heavy rainfall lashes state; CM Kumaraswamy to review relief efforts in worst-hit Kodagu today Firstpost (Today) - In the wake of heavy rainfall in the state, Karnataka chief minister HD Kumaraswamy will on Saturday visit Kodagu to review relief operations in the district.The post Five Karnataka districts...
Australian teenager hacked Apple's network multiple times, accessed 90GB worth of files Global News (Yesterday) - The boy stored the stolen files in a folder entitled "hacky hack hack," and reportedly downloaded over 90 gigabytes of data and accessed customer accounts without exposing his identity....
An internet community helped Washington State Police solve a fatal hit-and-run case Business Insider (Yesterday) - Washington State Police Trooper Johnna Batiste asked Twitter for help in a fatal hit-and-run investigation Thursday, Aug. 9. With the help of a Redditor who identified a car part, police...
Assam Police arrest 10 in Biswanath lynching case; prime witness says he is lucky to have escaped Firstpost (Yesterday) - The Assam police on Thursday arrested 10 people in connection with the lynching case in the Diplonga Tea Estate of Biswanath district that left one dead.The post Assam Police arrest...
Police Submits JB's Docket To AG's Department Modern Ghana (Yesterday) - The Police on Wednesday said a reviewed case docket on the murdered Member of Parliament (MP) for Abuakwa North, J. B. Danquah-Adu has been forwarded to the Attorney 39;s General...