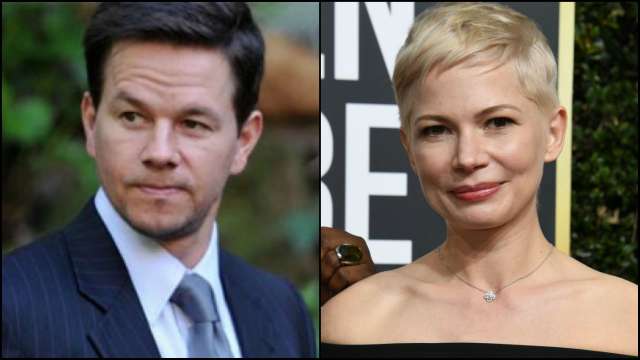 Hollywood's highest paid-actor Mark Wahlberg has responded to criticism that he was paid $1.5million to reshoot All the Money in the World by donating the full sum to the Time's Up legal fund.

The actor issued a statement which read, "Over the last few days my reshoot fee for All the Money in the World has become an important topic of conversation. I 100% support the fight for fair pay and I'm donating the $1.5 million to the Time's Up Legal Defense Fund in Michelle Williams' name."

The 46-year-old actor had come under...
By: DNA India - Saturday, 13 January
Related Posts
Older News
Allison Williams on the importance of the Time's Up movement Mashable (Today) - While Time's Up pins weren't in as abundant a supply as the Golden Globes, a handful of actors used SAG Awards red carpet appearances to talk about the movement against...
SAG Awards: Alison Brie Addresses James Franco Sexual Misconduct Allegations TheWrap (Yesterday) - Alison Brie discussed her brother-in-law James Franco's sexual misconduct allegations at the 24th Screen Actors Guild Awards, saying that "anyone who feels victimized should and does have the right to...
Allison Williams Talks Importance of Time's Up Movement on 2018 SAG Awards E! Online UK (Yesterday) - Allison Williams is all about using her platform for a good cause!The Get Out actress, who is nominated for her eerie turn as Rose in Jordan Peele's Get Out, talked...
Hugh Jackman And Michelle Williams' 'Greatest Showman' Makes More Box Office History Forbes (Yesterday) - 'Greatest Showman' is now the tenth-biggest live-action musical in North American box office history....
Serena Williams Exicted Over Nigeria's Participation In Bobsledding At Winter Olympics Osun Defender (Yesterday) - Tennis Star, Serena Williams has expressed her joy for Nigeria's qualification to participate at the Bobsledding part of the Winter Olympics. The award winning Williams took to her Twitter handle...
Jessica Chastain Leads SNL Women in #TimesUp Anthem The Daily Beast (2 days ago) - Long before #MeToo was a trending topic, Jessica Chastain was actively speaking out about gender inequality in Hollywood. She is an prominent participant in the #TimesUp campaign and recently led...
Josh Duhamel Denies Using Steroids TMZ.com (2 days ago) - Josh Duhamel may look like he's on steroids -- as he says, "Look at me!" -- but it's all an illusion. Josh was in a jokey mood Friday at LAX when...
'Dawson's Creek' at 20: That Time It Was Condemned for Safe Sex, LGBT Acceptance TheWrap (3 days ago) - You don't wanna wait for the 20th anniversary of "Dawson's Creek" to be over before you hear this news. Or, rather, remember this old news.Saturday marks two decades since the...
Time's Up: How to Request Legal Assistance from the Movement's Defense Fund People.com (3 days ago) - You don't have to be a celebrity to fight back against sexual harassment.The Time's Up movement, which launched earlier this month to help fight sexual harassment and assault in Hollywood...
NSE All-Share Index crosses 45,000 mark Vanguard (3 days ago) - Price of Some blue chips on the Nigerian Stock Exchange (NSE) on Friday rallied with GT Bank hitting all-time high of N54.71 per share.The post NSE All-Share Index crosses 45,000...