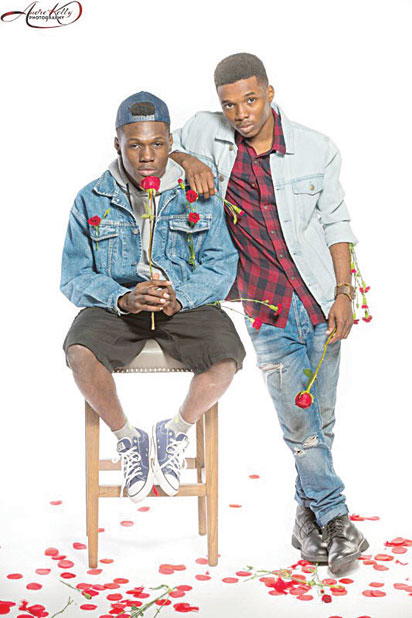 After successfully capturing and stamping their feet on the American music scene, it is not surprising that versatile singing duo, Eghosa Rodney Agbonayinma, aka 'Row' and Osazuwa Michael Agbonayinma, aka 'Zuwa', decided to return to their fatherland, Nigeria, to claim their space on the music space as rare breeds with a smashing hit single titled, "The whole Night'.

The post New music duo, Roze unleashed on Nigerian music space appeared first on Vanguard News....
By: Vanguard - 3 days ago
Related Posts
New in last 15 minutes
Pandit Buddhadev Dasgupta passes away aged 84: The man, his music, and legacy Firstpost (Today) - Those closest to sarod maestro Pandit Buddhadev Dasgupta paint a picture of a highly intelligent man, who loved jokes, good food, nurturing young talent and above all — music |...
New In Last Half Hour
The Future Of Media Buying: YouTube Versus Traditional TV Forbes (Today) - Online video has come a long way since the thrill of downloading a music video in MP4 format from Napster....
New In Last Hour
Streams and sales of The Cranberries are surging on Spotify, iTunes, and Amazon Mashable (Today) - Every product here is independently selected by Mashable journalists. If you buy something featured, we may earn an affiliate commission which helps support our work.When the singer of one of...
Gay BDSM-themed music video lands Russian aviator cadets in hot water RT - Daily news (Today) - A tongue-in-cheek music video produced by cadets of a Russian aviation institute has landed the authors in hot water. The gay BDSM-themed video was apparently too much for the conservative-learning...
Older News
On a perfect pitch The Hindu (Today) - Hamsalekha, who has enamoured us with his music, is now all set to make his directorial debut and has forayed into the world of television too...
'Space GPS' lets Nasa navigate using X-rays from pulsars  Daily Mail Online (Today) - The technology, which uses the Nicer instrument aboard the International Space Station, was developed at Nasa's Goddard Space Flight Center in Greenbelt, Maryland....
Nando's opens music studio in London branch for aspiring producers to make music while chowing down on chicken Metro (Today) - Music and food are two of life's greats....
Wazumbians Thrill Music Fans in Accra Modern Ghana (Today) - The Afro-fusion band, Wazumbians, recently thrilled music fans with a dramatic fusion of diverse music genres during a magnetic performance at the Oxford Street Mall in Accra. Led by multi-instrumentalist,...
The Cranberries and Dolores O'Riordan's music sales surge by 900% since sudden death Metro (Today) - Amazon and iTunes are showing a huge increase in sales....
'Oh Happy Day' singer Hawkins dead at 74 Free Malaysia Today (Today) - Credited with being one of the founders of modern gospel music, Hawkins died Monday at his California home after battling pancreatic cancer....