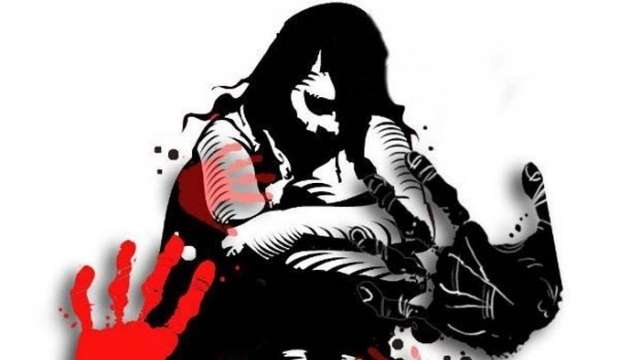 A 23-year-old woman was set on fire after rape allegedly by her father-in-law at Rairangpur town in Mayurbhanj district, police said today.

The incident took place last night at Rairangpur town, which is about 85 kilometre from here, when the woman was alone at her in-laws house. The woman has sustained about 80 per cent burn injury and admitted at a private hospital at Jamshedpur in neighbouring Jharkhand.

As per the FIR lodged by the woman's father at Rairangpur police station, her father-in law Ramgopal allegedly attacked and outraged her modesty when...
By: DNA India - 7 days ago
Related Posts
Older News
Carpenter rapes daughter The Sun News (Yesterday) - A 45-year-old carpenter, Olumide Akinleye, who allegedly cohabited with and raped his own daughter, is to remain behind bars pending judgment, an Iyaganku Chief Magistrates' Court ordered in Ibadan on...
Jind gang-rape and murder: Accused's family allege torture, physical abuse of minors by Haryana police DNA India (Yesterday) - The family of the main accused in the Jind gang-rape and murder, who was found dead earlier this week have alleged torture by the police, it has been reported.According to...
Federal Heights arson suspect set neighbor's home ablaze with a woman and child inside: Police 9NEWS (Yesterday) - Steven Truetken broke a neighbor's window while she and a child were inside - doused the house on fire and then set it on fire, an arrest affidavit says.        ...
Rosario Dawson Opens Up About Being Raped And Molested As A Child The Huffington Post (Yesterday) - The actress also discussed the aftermath of her cousin's tragic death last year....
Execution scheduled for Florida man who raped, killed woman Miami Herald (Yesterday) - A man convicted of raping and beating a woman to death in Florida has been scheduled to die. Gov. Rick Scott signed a death warrant Friday for 46-year-old Eric Scott...
Barry Bennell case: Youth footballer 'raped 20 times' at age of 11 www.dailystar.co.uk (Yesterday) - PAEDO Barry Bennell raped a young England footballer 20 times, a court heard yesterday....
12-year-old raped by neighbour, 2 held The Hindu (Yesterday) - Lured to a house and drugged...
13-Year-Old Oklahoma Boy Dies Trying to Save Paralyzed Dad From House Fire People.com (Yesterday) - An Oklahoma boy died in a fire at his family's Marietta, Oklahoma, home on Wednesday as he attempted to save his paralyzed father from the blaze, PEOPLE confirms.James Cummins, 60,...
Flight diverted to Chennai as Sri Lanka closes airspace The Hindu (Yesterday) - Move was undertaken owing to Agni-V test off Odisha...
In Odisha, schools are the dropouts The Hindu (Yesterday) - Hundreds of government schools, especially in tribal-dominated districts, have been shut down over the past year. Elizabeth Kuruvilla reports on the closures, the mushrooming of private schools, and the battles...