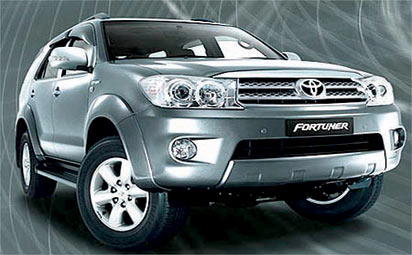 Despite the impact of the recession in the country in the last two years, Toyota Nigeria Limited, TNL, has maintained the highest market share in the automobile sector with 22 per cent market share of the market as at the third quarter of the year.

The post Recession: Toyota leads with 22% share appeared first on Vanguard News....
By: Vanguard - Thursday, 7 December
Related Posts
New In Last Hour
For manufacturing sector, recession continues The Punch (Today) - The manufacturing sector, which fell from a positive outlook to negative during the 2016 recession, rose briefly in the first quarter of 2017, aided by some policy initiatives. However, it...
Older News
Impending bonanza for APC jobbers Vanguard (Today) - IN September 2017, Nigeria's economy finally limped out of recession, as most authorities in the economy confirmed. These included the World Bank and the Nigerian Bureau of Statistics, NBS. The...
Decade Since Recession: Thriving Cities Leave Others Behind U.S. News (3 days ago) - Superstar cities and stagnation: How the Great Recession perpetuated US regional divides....
10 Years Later: Have This Year's Retirees Recovered From the Recession? U.S. News (3 days ago) - The Great Recession is long gone, but seniors could still be feeling its effects....
It's been a decade since the recession, but thriving cities are leaving others behind CNBC (3 days ago) - Seattle is one of few cities that have flourished in the 10 years since the Great Recession began in December 2007. Other cities are still struggling....