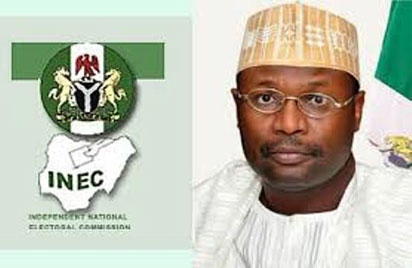 Labour Party has decried the refusal of Independent National Electoral Commission(INEC) to recognise Dr Mike Omotosho as its National Chairman and urged the commission to do without further delay.

The post Recognise Omotosho as national chairman, Labour party urges INEC appeared first on Vanguard News....
By: Vanguard - Tuesday, 13 March
Related Posts
New In Last Half Hour
INEC hands over staff to DSS over alleged sales of CVR forms The Sun News (Today) - NAN The Independent National Electoral Commission (INEC) has handed over one of its staff in Nasarawa, to the Department of State Security Services (DSS), for interrogation over alleged sales of...
Older News
Victor Smith Dares Rawlings To Leave NDC Modern Ghana (Today) - A member of the opposition National Democratic Congress (NDC), Victor Smith, has advised founder of the party, Jerry John Rawlings, to leave the party if he so desires and stop...
Take A Second Look At Electoral Area Elections Modern Ghana (Today) - Odeneho Kwaku Appiah, Chairman of the Afigya-Kwabre South constituency of the NPP has called on the leadership of the party to take a critical look at polling station and electoral...
BNP weighing next course of action Prothom Alo (Today) - Any hope of BNP leaders and workers that party chairperson Khaleda Zia would be released soon, was dashed by the apex court's decision on 19 March suspending her bail for...
Labour insists CFTA'll turn Nigeria into a dumping ground, hails Buhari Vanguard (Today) - ORGANISED Labour  yesterday, praised the decision of President Muhammadu Buhari to   allow for more consultations and deliberations on the controversial  African Union Continental Free Trade, CFTA, billed to be ratified...
With Jennie Formby's coronation, Corbyn has total control of Labour The Guardian (Today) - Crowning of Labour's new general secretary means there is little chance of shifting balance of power away from Corbyn supportersJennie Formby's coronation as Labour's general secretary marks the culmination of...
Okupe urges Sagay to reveal ruining cost of Buhari, Osinbajo, Saraki, Dogara, ministers Vanguard (Today) - Former Media Adviser to erstwhile President Olusegun Obasanjo, Dr. Doyin Okupe, has tasked Prof. Itse Sagay, SAN, Chairman of Presidential Advisory Committee on Anti-Corruption, PACAC, to, within 24 hours, carry...
The quest for a new national development plan The Sun News (Yesterday) - Eric Teniola In the past, stories on National Development Plans dominated the headlines especially in the early seventies. Professor Adebayo Adedeji (87) under General Yakubu Gowon was the founder and...
Dickson urges PDP leaders to support Secondus The Sun News (Yesterday) - Femi Folaranmi, Yenagoa Bayelsa State Governor, Seriake Dickson, has  called on leaders of the People's Democratic Party (PDP) to support the National Chairman, Prince Uche Secondus. Dickson made the call,...
Ekiti is no-go area for APC, PDP replies Oyegun The Punch (Yesterday) - Kamarudeen Ogundele, Ado Ekiti The Peoples Democratic Party in Ekiti State has told the National Chairman of the All Progressives Congress, Chief John Odigie-Oyegun, that Ekiti is a no-go area...