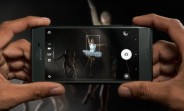 Here's a deal for the Sony fans in the US: the Xperia X Performance is currently going for under $367.

Amazon has the 32GB, Lime Gold variant listed on its website for that price - a savings of around $130. All other color options are listed for $400 and above. Other retailers carrying the X Performance are selling the variant at higher rates.

As of writing, the Amazon listing for the variant says only 8 units are left in stock, so those interested in availing the deal may have to act fast.

Via...
By: GSMArena.com - 6 days ago
Related Posts
Older News
Sony reportedly ends partnership with Dr. Luke amid legal battle with Kesha Global News (Yesterday) - "Lukasz Gottwald is no longer the CEO of Kemosabe Records and does not have authority to act on its behalf," a new court filing made by Sony's legal team states....
Sony Music is reportedly dropping Dr. Luke after Kesha's explosive sexual assault claims Business Insider (Yesterday) - According to The Hollywood Reporter, Sony Music is severing its ties with Dr. Luke at Kemosabe Records. The producer has been in a legal battle with Kesha....
The Xperia XZ Premium will start shipping in Germany on June 1 GSMArena.com (Yesterday) - German O2 subscribers could be in for a treat in little over a months' time. O2 Germany has told press that the Xperia XZ Premium will begin shipping to users...
'They are not cutting ties:' Dr. Luke rep responds to report producer and Sony Music have split Los Angeles Times (Yesterday) - Hit maker Dr. Luke is no longer chief executive of the label he founded under Sony Music in 2011, but sources indicate his relationship with the label hasn't been completely...
Teenage cyberhacker-for-hire jailed for masterminding global attacks on Sony, Microsoft RT - Daily news (Yesterday) - A British teenager has been jailed for masterminding a cyber-hacking business that carried out more than 1.7 million attacks on websites including Sony and Microsoft, wreaking havoc worldwide. Read Full...
Kesha Lawsuit: Dr. Luke Out At Sony — Or Is He? The Inquisitr (Yesterday) - As his legal battle with Kesha drags on, a report emerged yesterday that Sony had ended its relationship with Dr. Luke. The music producer has been locked in a legal...
Sony Xperia XZs now part of company's Open Device Program GSMArena.com (2 days ago) - Sony has added a new name to the list of devices that are part of its Open Device Program. The newly-added device is the Xperia XZs. This means that now...
Dr. Luke Out As Kemosabe CEO, But Remains At Sony Music Forbes (2 days ago) - Producer Dr. Luke leave his post as CEO of Kemosabe Records, but remains within the Sony family....
Dr. Luke's Relationship With Sony Is Reportedly On the Rocks, But They're Still in Business Jezebel (2 days ago) - Dr. Luke's relationship with Sony Music is reportedly on its last legs.Read more......
Sony Music Parts Ways With Dr. Luke Amid Ongoing Legal Battle With Kesha TheWrap (2 days ago) - Sony Music has cut ties with music producer Lukasz "Dr. Luke" Gottwald, TheWrap has learned.After years of calls for Sony to drop the hitmaker following allegations of sexual assault and emotional abuse,...