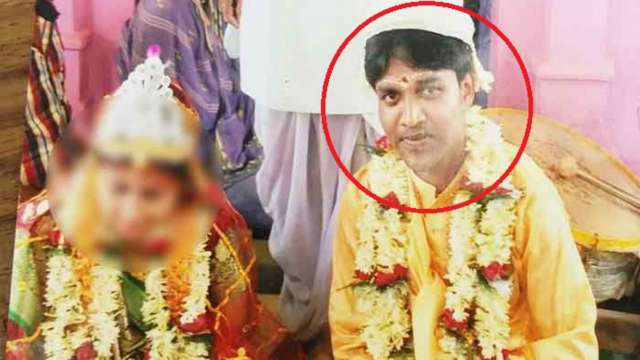 In a shocking incident, reported from West Midnapore district of West Bengal, a lady was allegedly murdered for not agreeing to be part of a sex racket. This racket was run by none other than mother-in-law of the lady, who did it with full knowledge of her son. 

The incident happened in Poralda village in Belda, West Midnapore, reports Zee 24 Ghanta. The deceased victim got married to Biswajit Giri, merely six months ago. It was an arranged marriage. Initially everything was fine. But within two months, the mother-in-law tried to...
By: DNA India - Tuesday, 13 March
Related Posts
New in Last 10 Minutes
Faced with hardship, wife of man killed by Islamic State in Iraq wants to meet Mamata Banerjee, appeal for government job Firstpost (Today) - Distraught with the news of her husband's death in Mosul, Dipali Tikadar now harbours just one wish: a meeting with West Bengal chief minister Mamata Banerjee to seek a government...
Older News
Tennis umpire seeks payback for arrest in husband's death Miami Herald (Yesterday) - When Lois Goodman was in court six years ago, she stood accused of murder for allegedly bludgeoning her elderly husband with a coffee mug. On Wednesday, she was the accuser,...
Experts: Hard to Convict Officer in Australian Woman's Death U.S. News (Yesterday) - The partner of a Minneapolis police officer charged with murder and manslaughter in the death of an unarmed Australian woman said both men "got spooked" and the partner feared for...
Tamar Braxton's Sisters Say They'll Keep Talking About Her Ex, Vincent Herbert TMZ.com (Yesterday) - Tamar Braxton getting all butt hurt over her estranged husband's portrayal on "Braxton Family Values" makes zero sense to her sisters, who say they're gonna keep trashing him ... like...
Death sentence reinstated for Mississippi's only woman on death row USA TODAY (Yesterday) - In a 9-5 ruling, federal court of appeals judges said her contention that her rights were violated when some black prospective jurors were rejected before her trial was not valid.       ...
Death sentence reinstated for Mississippi's only woman on death row 9NEWS (Yesterday) - Mississippi's only woman on death row has sentence reinstated        ...
Woman dies of KFD in Shivamogga The Hindu (Yesterday) - Saakamma, a woman from Bandya-Kukke village in Tirthahalli taluk who tested positive for Kyasanur Forest Disease (KFD), also known as monkey fever died on Monday taking the death toll from...
Husband of Woman Found Dead in Western Kansas Is Arrested U.S. News (Yesterday) - The husband of a woman who was found dead in rural western Kansas has been arrested....
Santosh Trophy: Bengal beat Maharashtra to continue rampaging run; Chandigarh hold Manipur Firstpost (Yesterday) - Defending champions Bengal routed Maharahstra 5-1 for their second successive victory in the Santosh Trophy; Chandigarh managed to cancel out Manipur's goal for a one-all stalemate.The post Santosh Trophy: Bengal...
Vernon woman identified in sudden death case Global News (Yesterday) - The Vernon woman who died after being found unresponsive in her home last week has been identified as Heather Marie Barker....