Shaper panties have been increasingly popular due to the trendy jumpsuits, tight-fitting dresses, and bolder clothes being endorsed a lot by celebrities and influencers.
These definitely help in giving you a slimmer or curvier figure which is why a ton of online shops are selling these. However, not all shaper panties are ideal to be worn. There are still some several factors you must consider in choosing and buying a shaper panty you won`t regret which you may continue reading below:
Find a Heavy Duty Shaper Panty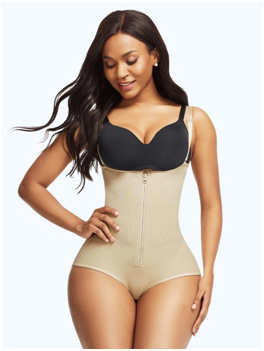 When finding a shaper panty, the first thing you must do is search for brands or online shops known for selling high-quality and durable shaper panties, and specifically sell these body shapers as well as Lover beauty. This is so you won`t have to waste your time skimming through pictures and shops. Make sure that you get a shaper panty which is durable enough not to break or tear apart.
Look for Specific Features
Do you want to cinch your waist? Lift your butt? Help you with a better posture? Knowing what you want to enhance with your body first is significant so that you would also know which specific shaper panty you should get. This is because some shaper panties have butt lifting features and some focus more on cinching the waist and providing smooth flowing body curves.
You definitely don`t want to be stuck with a shaper panty which can make you feel irritated, itchy, or worst prevents you from sitting or doing anything properly. You`ll be able to tell which shaper panties can give you the best comfort based on the materials used. You can look for fabrics made of cotton, nylon, polyester, neoprene, and linen.
Identify How Often You Need to Use the Shaper Panty
In choosing for the best shaper panty, identify how often you`ll make use of it. If you think you`ll be using it a ton, it`s best to get the complete set with butt lifter thigh trimmer which will aid you in targeting not just the waist but your thighs, butt, and hips as well.
Laces Makes Shaper Panties Wearable
In choosing body shapewears, always look for wearable ones. You don`t want to end up with shaper panties which look like you`re ready to be a cyborg. Laces in shaper panties always make them look cute and wearable for everyday use. There are many shaper panties that are not only high in quality and delivers great results but are also reasonably-priced and perfect for daily wear.
Invest in a High Quality Shaper Panty
Read through product descriptions carefully because there are some shaper panties which has unique technology in helping you achieve the body you want. A durable and high-quality shaper panty must be able to withstand the test of time or frequent usage. Some things to check for when investing in a high-quality shaper panty are the fabric, special features, how it was made, and size.
Choosing the best body shaper for your body will truly aid you in achieving a curvier and lovelier figure under those beautiful outfits. You can feel confident and ready to rock your fashion style without a doubt that the best shapewear shows off the best of your body!